Proudly from the Lower St-Laurent region.
Miralis draws a great deal of its inspiration from the Lower St-Laurent region. We manufacture locally, near the mighty Saint-Laurent River and its sweeping landscapes, which have nurtured our creativity and respect for the environment for more than 45 years.
S

e

e

f

a

r

,

s

e

e

b

i

g

,

s

e

e

c

l

e

a

r

l

y

.
Daniel Drapeau, owner and CEO.
It all begins with a vision. One that enhances the potential of many regions by making sure a business, and its local manufacturing, is sustainable. A vision to do things differently. Born and raised in the Lower St-Laurent region, this is a leading man, a creative genius who is making great strides into the future, and who is determined to innovate in order to influence.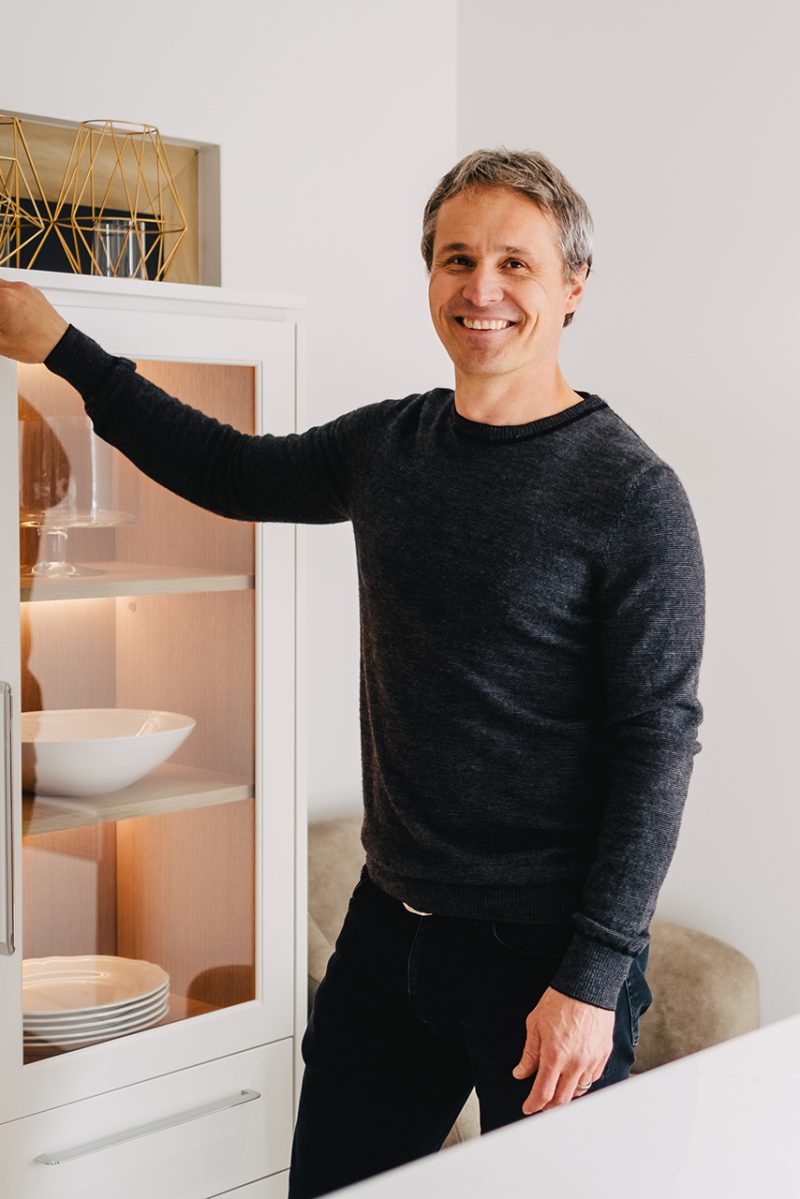 Like no other.

As the only Québec-based business that crafts entirely custom-made kitchens, Miralis makes it mark with committment. A commitment to always go further in research and development, but also a pledge to its people to be among the most human-centred businesses of its time.

Innovate tirelessly.

Committed and responsible innovation is part of our DNA. Our engineers and designers work closely together to push the limits and always create more durable products and processes that are cutting edge. Our new manufacturing plants, where our M.02 collection will be produced, are the most automated in both the industry and in North America.

Take the future to heart.

Our go-to thinking : look to the future. We dream of ensuring sustainable, localized manufacturing and being recognized for making beautiful products, while doing the right thing. And part of how we safeguard our planet's future is by creating the most durable products possible.