Planification
7 key steps for a successful kitchen renovation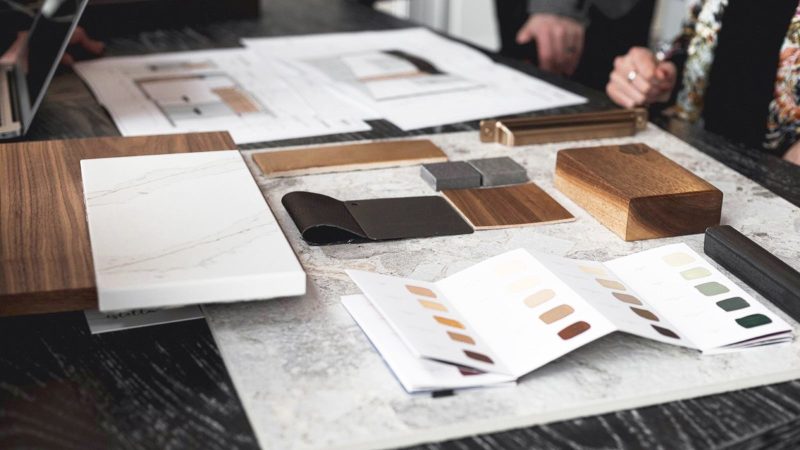 Renovating your kitchen in such a way that it perfectly meets your expectations, needs and tastes can seem like a complex endeavor. Where should you start? Here are the key steps towards a successful renovation!
Renovating your kitchen is probably one of the biggest projects you'll ever take on. The secret to a successful project? Planning!
1. Inspiration
Inspiration, the first step in a renovation project, begins with finding photos that you love. Many sources of inspiration are available on the web and in magazines, to help put into images the style and atmosphere you want to give your new kitchen.
Don't hesitate to gather all the chosen photos in the same place, they will be useful when the time comes to express your needs. After all, an image is worth a thousand words!
2. Budget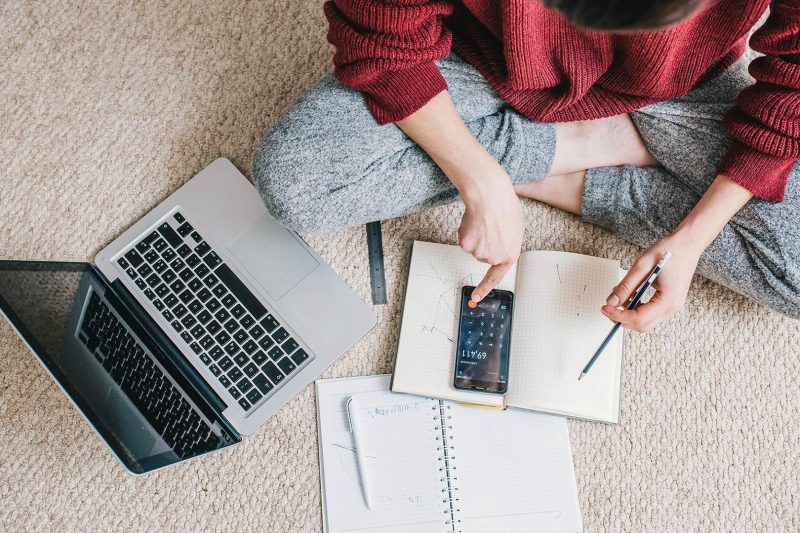 Defining your budget is an essential step in determining the scale of your project.

Expenses required for renovating a kitchen should represent about 15% of the value of your property, in order to ensure it matches the adjacent rooms and provides a return on investment when you resell your house.
Here are the main elements that will influence the cost of your project:
The surface area of the countertop
The type of countertop
The materials used for the cabinets
The integrated storage accessories
The backsplash
Floor covering
Appliances Service providers (general contractor, plumber, electrician, etc.)
3. The list of needs
Designing a new functional and lasting kitchen requires taking your short term and long-term needs into account. You need to think beyond your immediate wants, to make sure you love your kitchen for years to come.
Take the time to analyze your behaviour in your current kitchen. What do you like the most? The least? What would your dream kitchen be like?
The list of needs must also include your family's lifestyle: Meals on the go, dinner among friends, or school work are just a few examples!
4. The project's management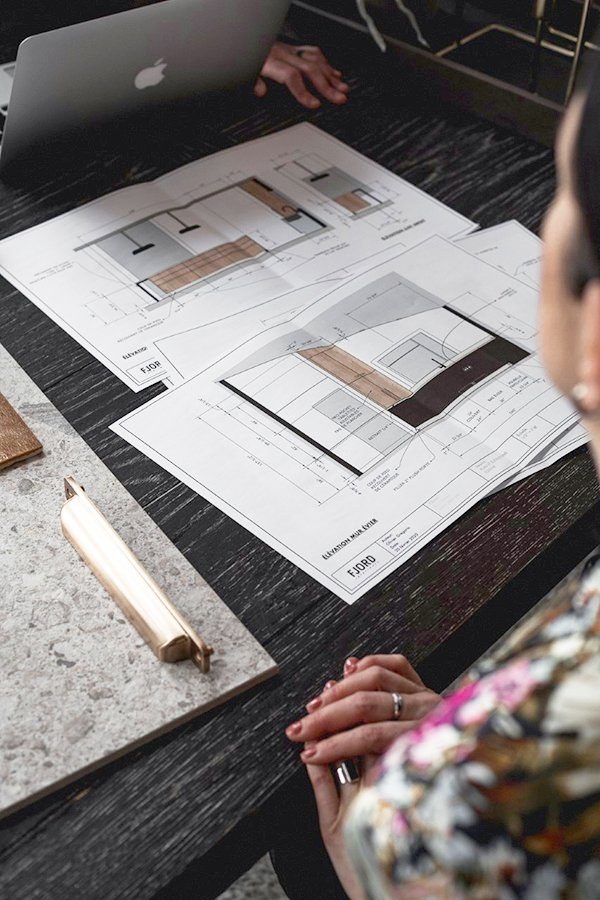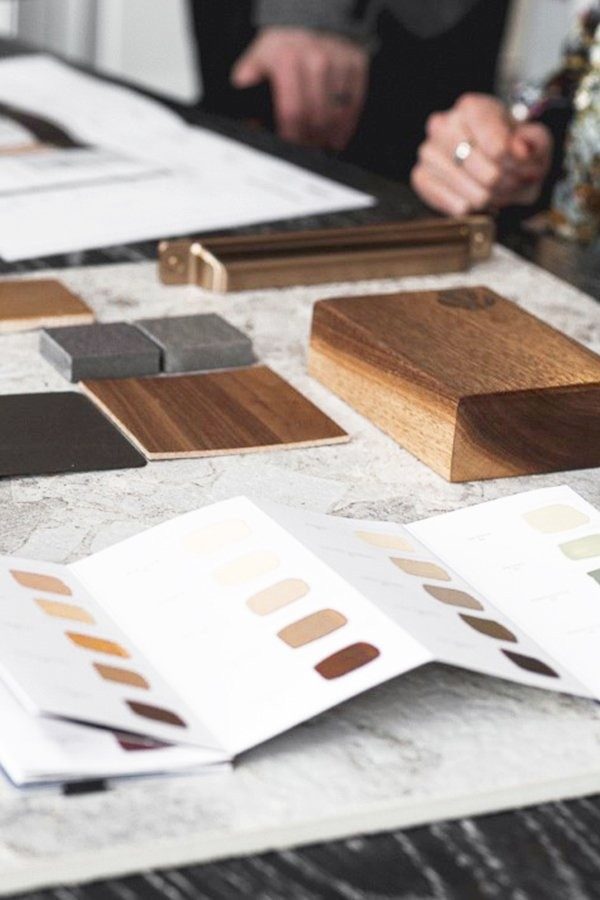 Enlisting specialists means peace of mind. We recommend meeting with a kitchen designer, who will be able to design a kitchen plan entirely adapted to your needs. They will advise you on the choice of design and materials, and be familiar with kitchen layout principles.
Hiring a general contractor to manage the work site can also save you a lot of time and stress. The general contractor coordinates several trades required for the execution of the work and is responsible for ensuring budgets and schedules are respected.
5. Choices
Custom or in-stock cabinets? What kind of layout will your future kitchen have? What materials will you choose for your cabinets, your counters, your backsplash? These are just a few of the many choices you will need to make in order to carry out your project.
Happily, the kitchen designer will have the answers to all your questions, and will coach your decision-making. Don't hesitate to ask them for advice!
6. Measurements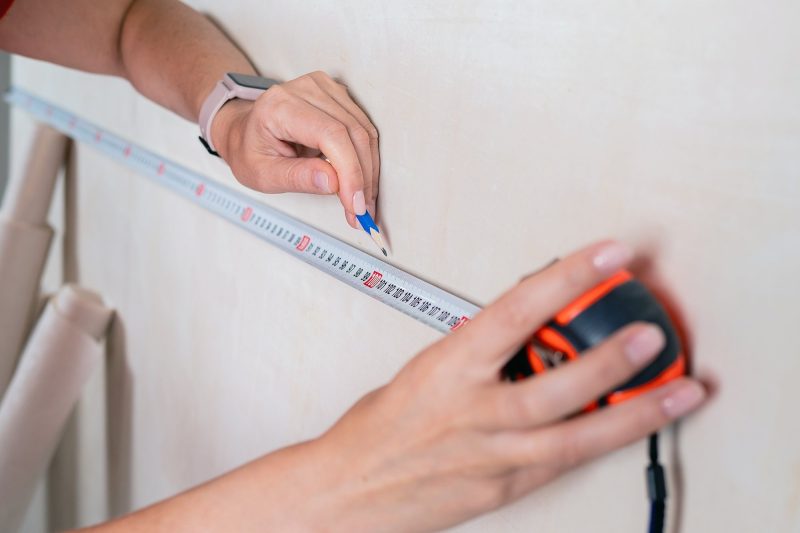 When you opt for custom cabinets, you need to order materials according to very precise measurements of the available space in your kitchen. The measurements will be taken on the spot by a specialist.
If you opt for furniture with standard measurements, you will still need to properly measure the space available in your room to make sure the cabinets and counters will fit.
7. Carrying out the work
Once the date for receiving the materials is confirmed, you will be able to plan the execution of your project.
Work starts with the taking apart of your current kitchen to make room for the new one. Before destroying anything, consider giving your used cabinets and counters a second life. Many people on the web or around you could be interested in taking them and you'll limit your waste.
Here are the steps to keep in mind, which will be coordinated by a general contractor:
Taking apart the old kitchen
Installation of electricity and plumbing
Plastering and painting
Installing the floor cladding
Installation of cabinets
Installation of counters
Installation of accessories (backsplash, sink and hardware, light fixtures, etc.)
Integration of appliances
After these key steps, you'll finally have your dream kitchen at home!