Press release & media
Miralis Incorporates Countertops into Its Kitchen Cabinet Product Range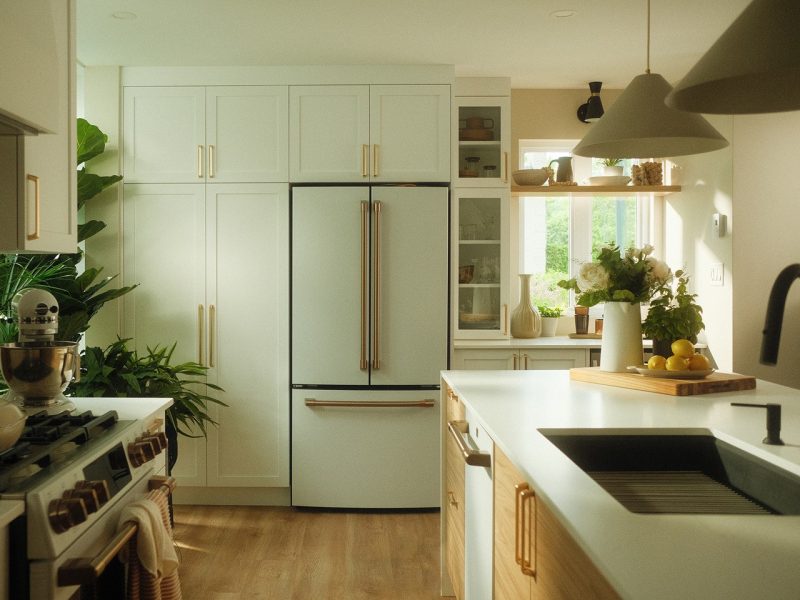 A First in North America
The company can now apply its sustainable development philosophy to the entirety of the kitchen


Saint-Anaclet-de-Lessard, June 7, 2023 –
Miralis, a manufacturer of fully custom kitchens, announced today that it is expanding its product range with the launch of its new line of factory-manufactured natural stone countertops and surfaces – a heat-resistant and sustainable product. With this addition, the Quebec company becomes the first large-scale manufacturer in North America to incorporate countertops into its kitchen cabinet product range, now available in partner stores.


A kitchen the consumer will never want to change
Sustainable development is a core value for Miralis. "As counterintuitive as it may seem, our goal at Miralis is to sell only one kitchen per dwelling. All our products are therefore designed to be durable and timeless. This is our unique way of countering planned obsolescence," emphasizes Caroline Ruest, Director General of the new Miralis Surfaces division.
To apply this philosophy to the entirety of the kitchen, Miralis – which until now only offered cabinets – is launching its range of countertops entirely dedicated to factory-made natural stones, also known as sintered stones and compact surfaces. With this new product range, Miralis Surfaces will be the first and only large-scale countertop manufacturer in North America to have a production capacity entirely dedicated to this type of stone.


An Innovation on the North American Continent
With the goal of offering durable products to its customers in mind, Miralis' factory-manufactured natural stone countertops are made of 100% natural minerals and contain no resin. The product properties include heat, stain and scratch resistance, as well as zero porosity. The countertop also possesses antibacterial properties, attributable to the purity of the minerals comprising its structure. This type of product currently dominates the European market and is gradually gaining prominence in North America.


Surrounding Itself with Experts
Miralis has the privilege of relying on its partner boutiques, who will brilliantly use this new product in their thoughtful design. Joining this exceptional network are entrepreneurs Mario Panunto and Rachel Lefebvre, who have over 20 years of experience in the transformation of natural stones and have joined Miralis Surfaces.
"The type of product that we are introducing has proven itself in Europe, where it currently dominates the market. I am proud to actively participate in the democratization of this type of product in North America. We will also be able to manufacture any other type of surfaces such as backsplashes and shower walls," states Mr. Panunto, President of Miralis Surfaces.
Premier suppliers, including the Italian company Lapitec, a global leader in stone slab manufacturing, are also collaborators of Miralis Surfaces.


About Miralis
Driven by a relentless desire to innovate and elevate standards of excellence in the industry, Miralis has captured the hearts of consumers with avant-garde kitchens that dreams are made of. Today, its offering of custom-made products extends to all living spaces and includes permanent kitchen furniture. Founded in 1976, this Québec company located near Rimouski has close to 270 team members. It has state-of-the-art, 125,000-square-foot facilities and is currently experiencing sustained annual growth. Its products, always respectful of human health and the environment, are sold in approximately 120 retail locations in Québec, Ontario and the United States.