Featured
The story behind our Tribeca door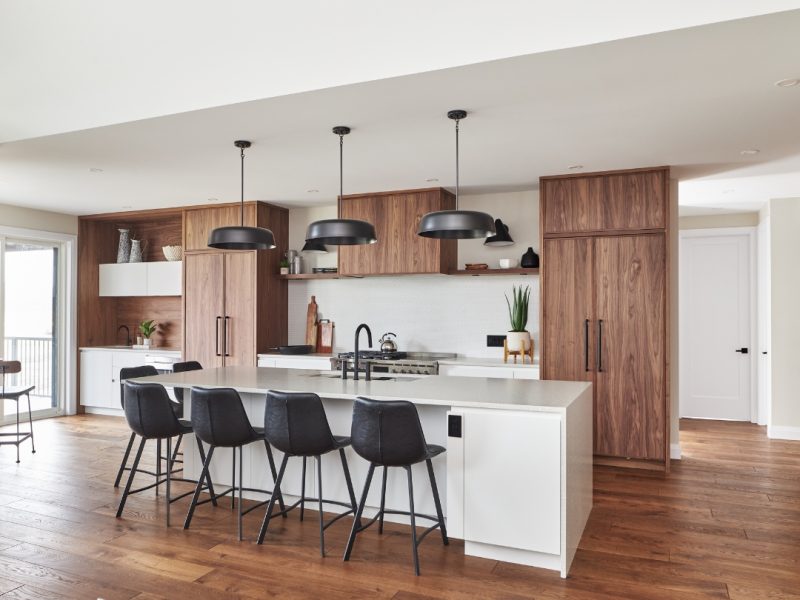 Have you ever wondered how our Tribeca door came to be? Since its launch, it has piqued everyone's curiosity with its refinement and elegance. We wanted to introduce you to our flagship door model, the Tribeca, and share its story!
Our innovation and product development team had a clear vision in mind: to create a timeless door that perfectly combines contemporary and transitional styles. As we observed the evolution of trends in the industry over the years, we wanted to create a door that stood out from the rest and would stand the test of time. The industry has always known shaker or 5-piece doors, but over time, the panels have become thinner, creating increasingly delicate designs. That's how the Tribeca was born, at the confluence of a revolutionary design and superior finishing. Because every detail matters.
Over time.
In 2018: the Tribeca door officially arrived on the market in Wood and Lacquer. In fact, we presented it for the very first time as a prototype at a design exhibition in Orlando. The Tribeca was inspired by European trends at that time. Five years later, it still attracts all the attention and continues to gain popularity.
In 2021: the official launch of the Tribeca door in Fenix. Unique in the world, this innovation combines the refinement of the Tribeca door with the technical qualities of Fenix to offer superior resistance and durability. This door is not only exclusive to Miralis, but it also has no assembly joints. Unprecedented in the industry!
In 2023: we officially added the Tribeca in Similaque in 12 matte colors. This innovation offers a greater variety of choices for more versatile designs. We have succeeded in offering a high-quality door at an affordable price, without compromising on the elegance of the product! A bet well placed!