Design
The contemporary style, a refined kitchen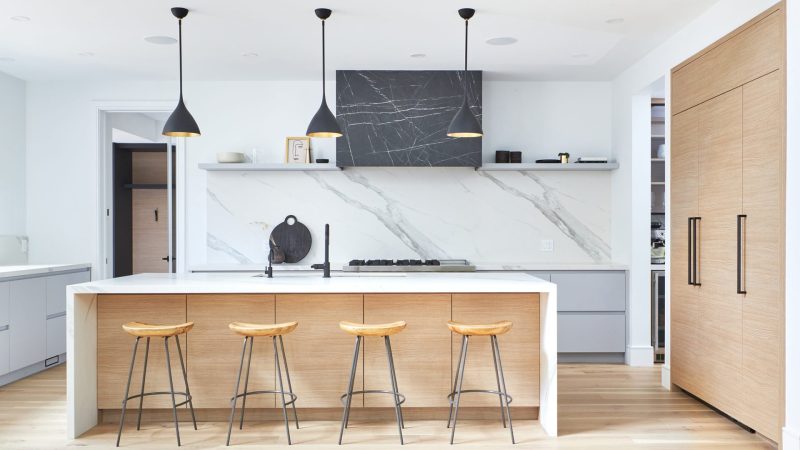 Over the past few years, contemporary kitchens have been gaining popularity in North America. This minimalist style with roots in Europe charms us with its simplicity and straight lines, among other things. Discover its history and what defines it!
The contemporary style, sometimes called modern, is usually used to qualify kitchens today that are current or trendy. In design terms, this style is defined mainly by its simplicity and straight lines, and can be adapted over time. It is therefore not associated to a specific period: it is a trend that evolves and displays certain variations depending on the era.
Modern or contemporary?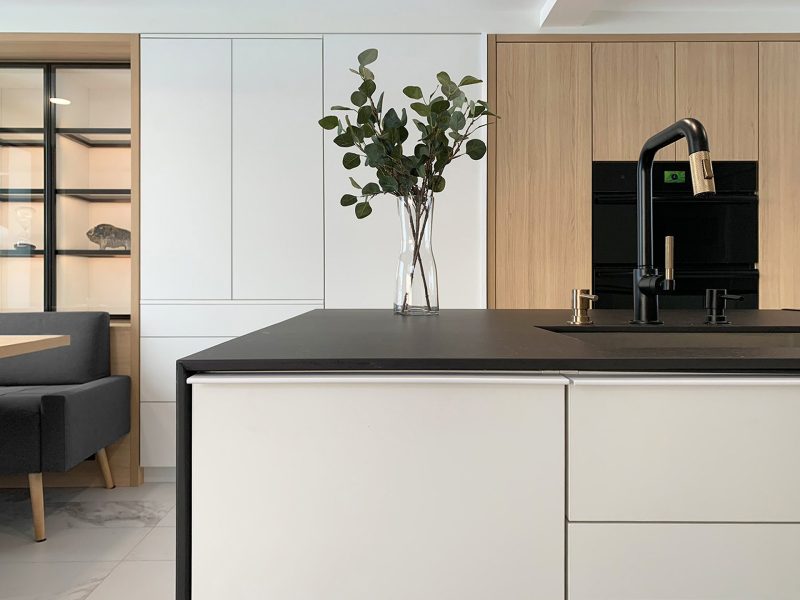 The difference between the terms modern and contemporary is sometimes blurry, and these two appellations are often used interchangeably. While they are both used in a streamlined design context, characterized by straight lines and the absence of ornaments, they are nonetheless completely distinct. The appellation modern refers to a movement that culminated between 1920 and 1960. The term contemporary, on the other hand, simply applies to today's trends. Though largely inspired by the historical modernist movement, the contemporary style brings the latest needs and colors to its look.
The contemporary kitchen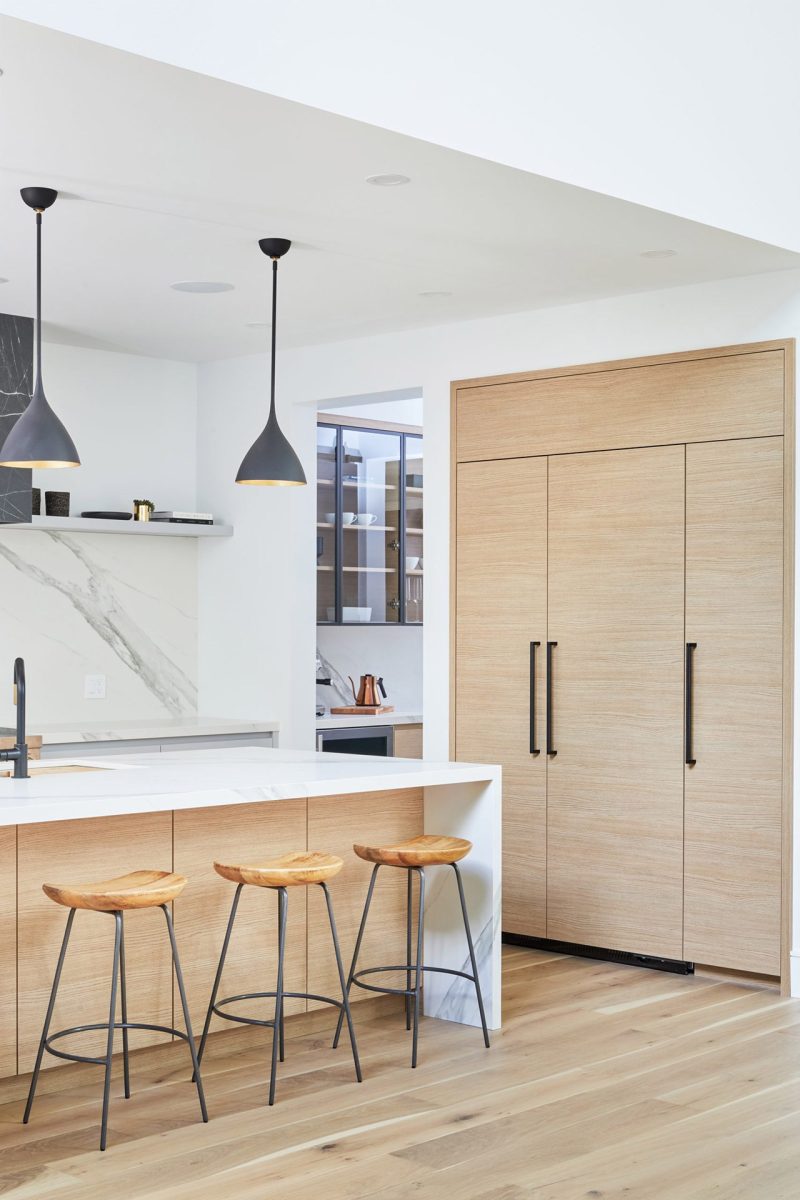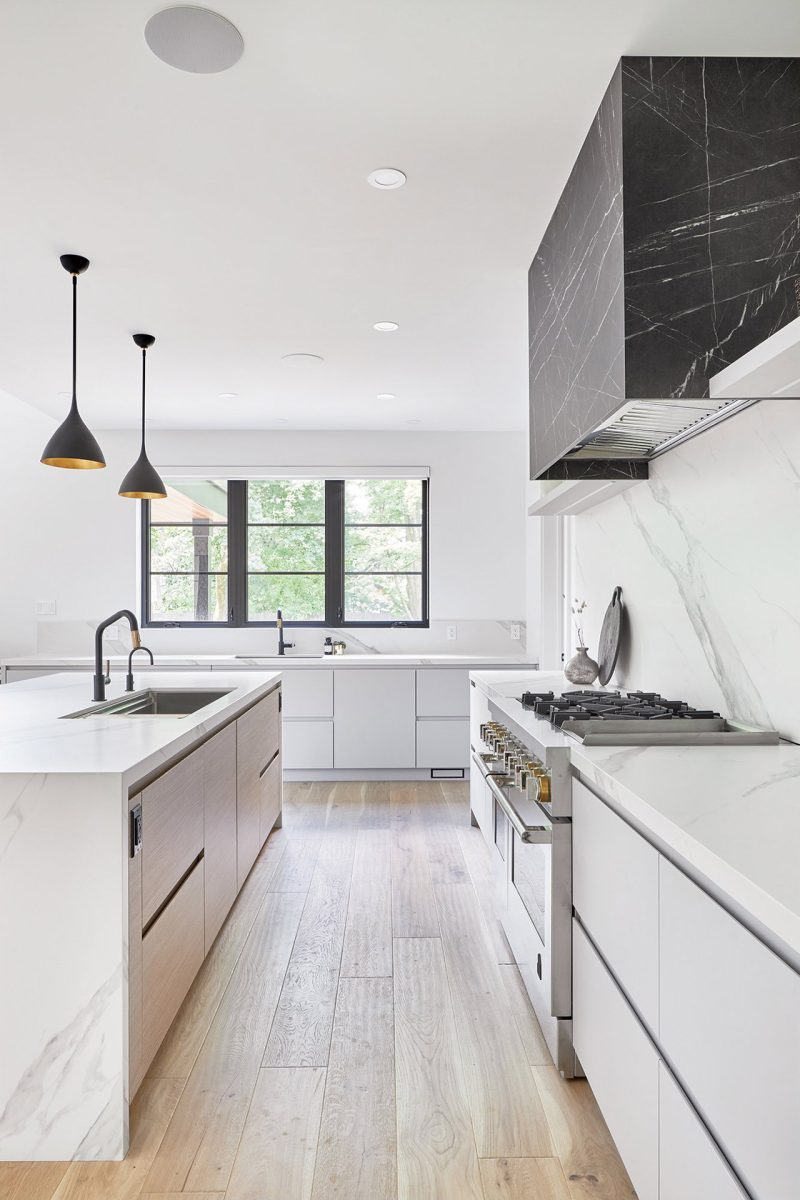 The contemporary kitchen, usually open onto the other rooms of the house, is often equipped with a big central island. It thus creates a welcoming place for pleasant hosting.
With its cabinets featuring rectilinear fronts and sometimes even no handles, it gives off a certain tranquility. The addition of a few curves as accents can add a light-hearted touch. Neutral tones, natural wood species, as well as noble materials, namely for countertops, give it an elegance that never goes out of style.
With its big units, as well as a balanced alternation between open and closed storage spaces, the contemporary kitchen discreetly conceals all the elements stored inside them. Moreover, a preference for integrated appliances is a clever and refined way of paring down the room even more and adding a touch of elegance.
The contemporary style is probably one of the most malleable and easy to adapt over the years and according to current trends. And actually, that's how a great number of other styles were born. Think of the Scandinavian style, a Nordic adaptation of the contemporary, or even the transitional style, a modern version softened by a touch of more classic ornamentation. Basically, the contemporary style adapts to any environment. It can even integrate into a completely opposite kind of space, such as an ancestral home, and create a dazzling eclectic decor.
Scandinavian style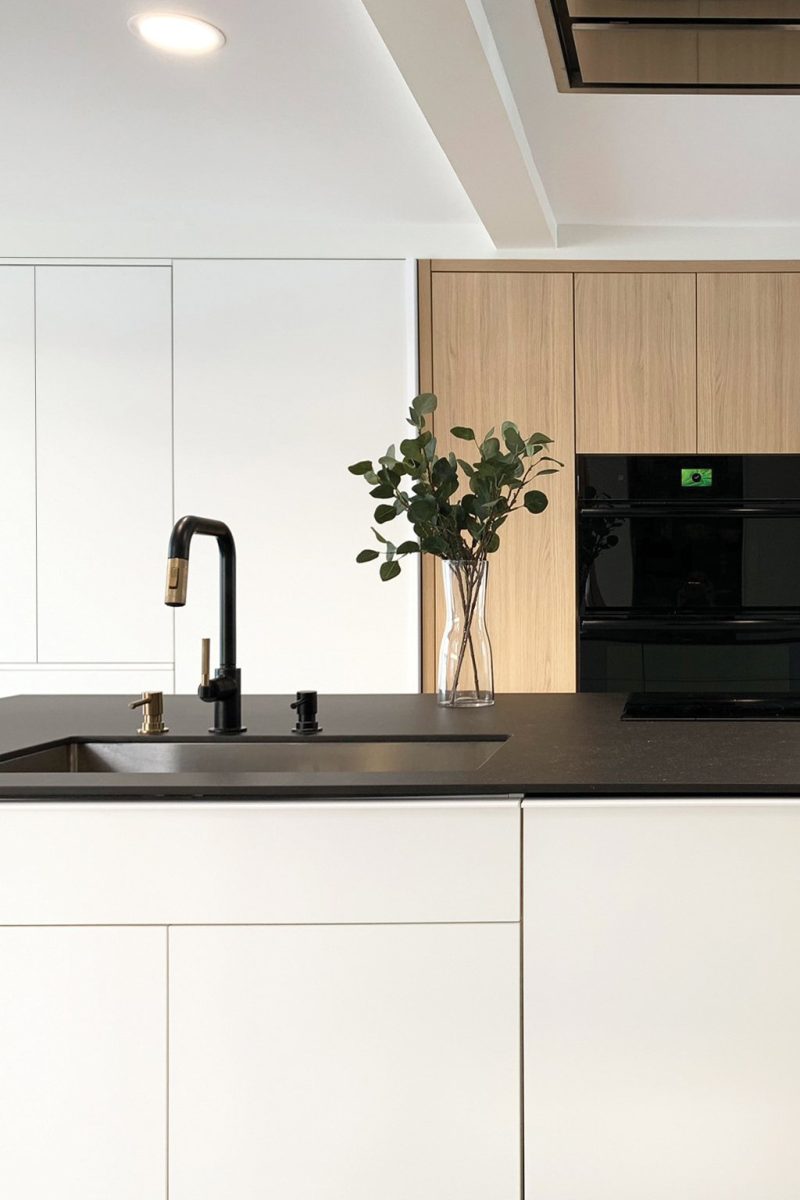 Transitional style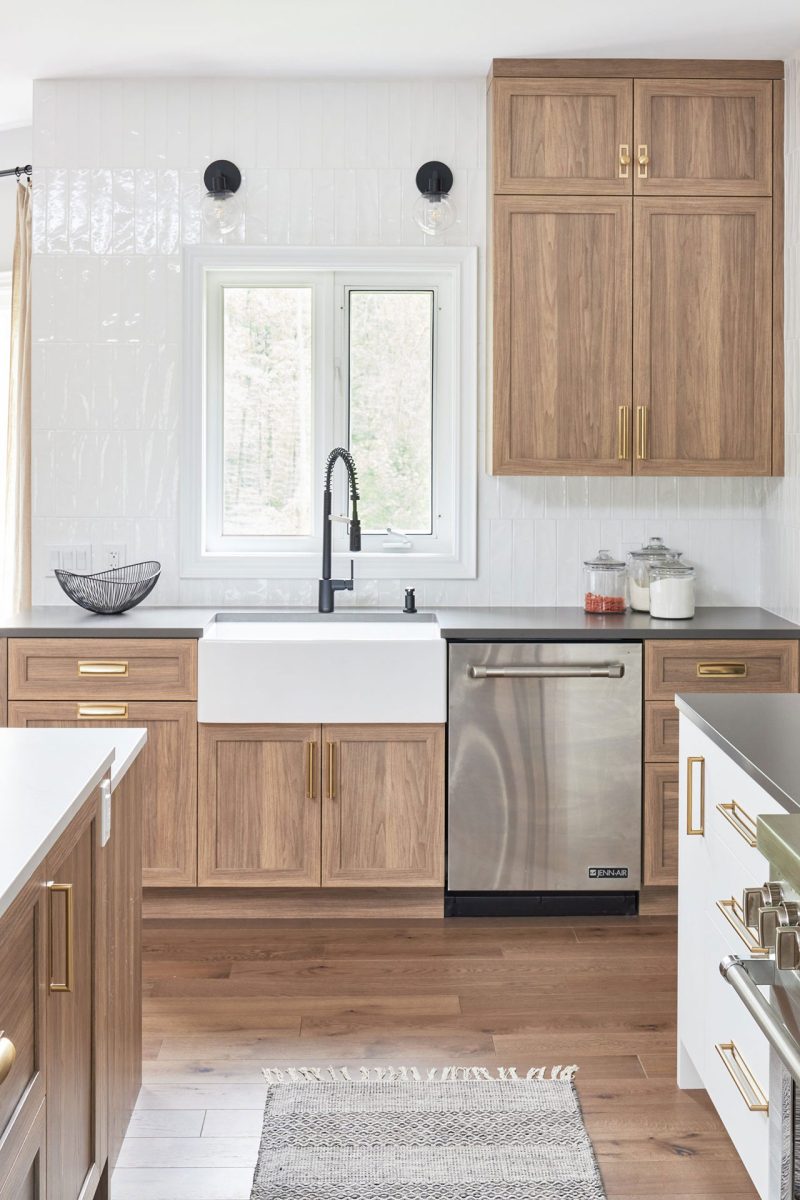 The contemporary kitchen is also perfectly suited to welcome the latest technological innovations, such as smart appliances. While it is minimal, functionality is at the core of its design.
For some, the contemporary kitchen can, however, seem cold and impersonal, since it is so streamlined. Keep in mind that the choice of materials, colors and accessories contributes greatly to the atmosphere and warmth of the room.
Finally, the essence of the contemporary style itself is a collection of furniture inspired by their purpose, without artifice nor superfluous detail. Contemporary design, constantly evolving, will never cease to surprise us!