Lifestyle
Jean-Claude, proud owner of a kitchen built to last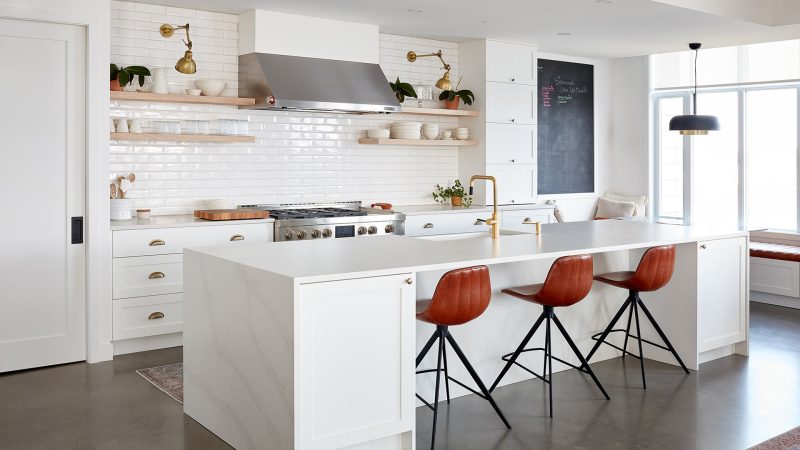 In 2018, Jean-Claude and Dominik bought a penthouse with the goal of making it their family home. Their two designers allowed them to see beyond the walls. Two years later, Jean-Claude explains why he is still so proud of his kitchen.
"When we bought our penthouse in 2018, there were only room dividers and partitions. We therefore called on kitchen designers to help us make it our own. For our kitchen, we wanted something very refined, which would last throughout the years. When they introduced us to Miralis, we were in awe of their range of kitchens made of long-lasting materials."
With a minimalist look and sparkling white accents, this kitchen —whose organizational space has been designed to allow the family to spend most of their time there— is both the heart of the condo and of family gatherings.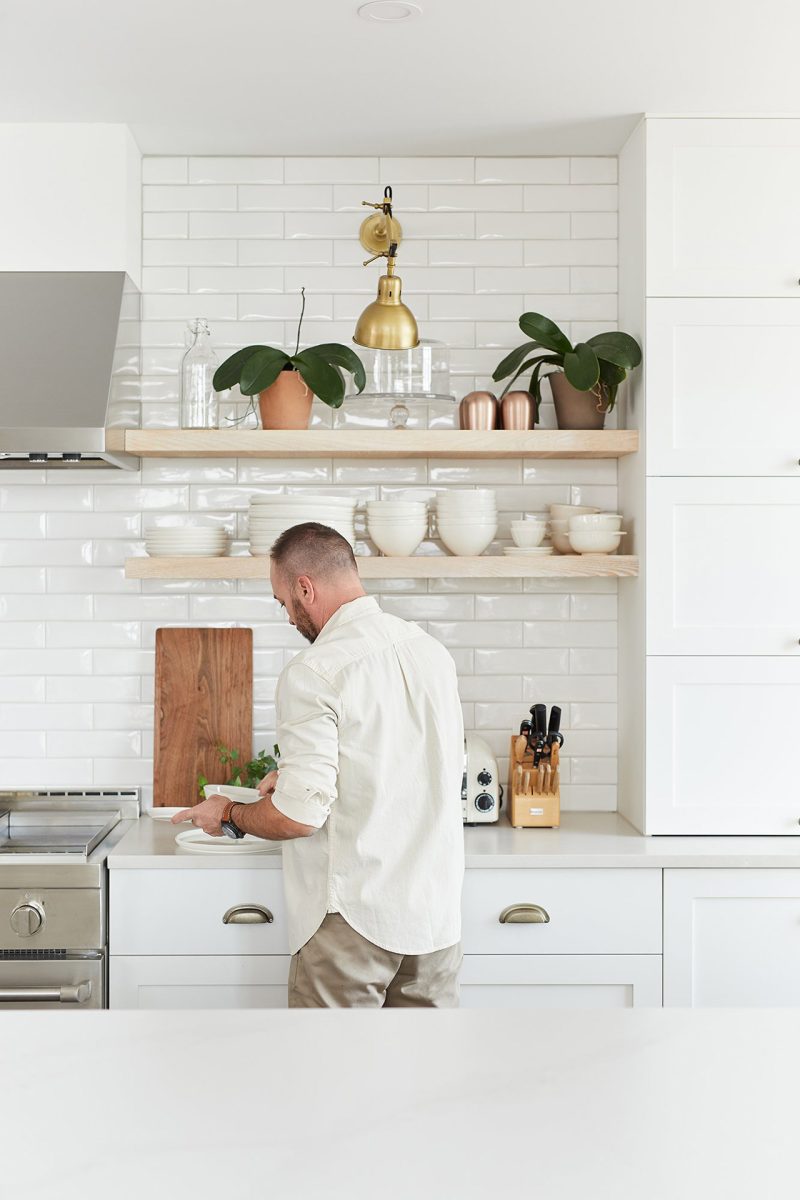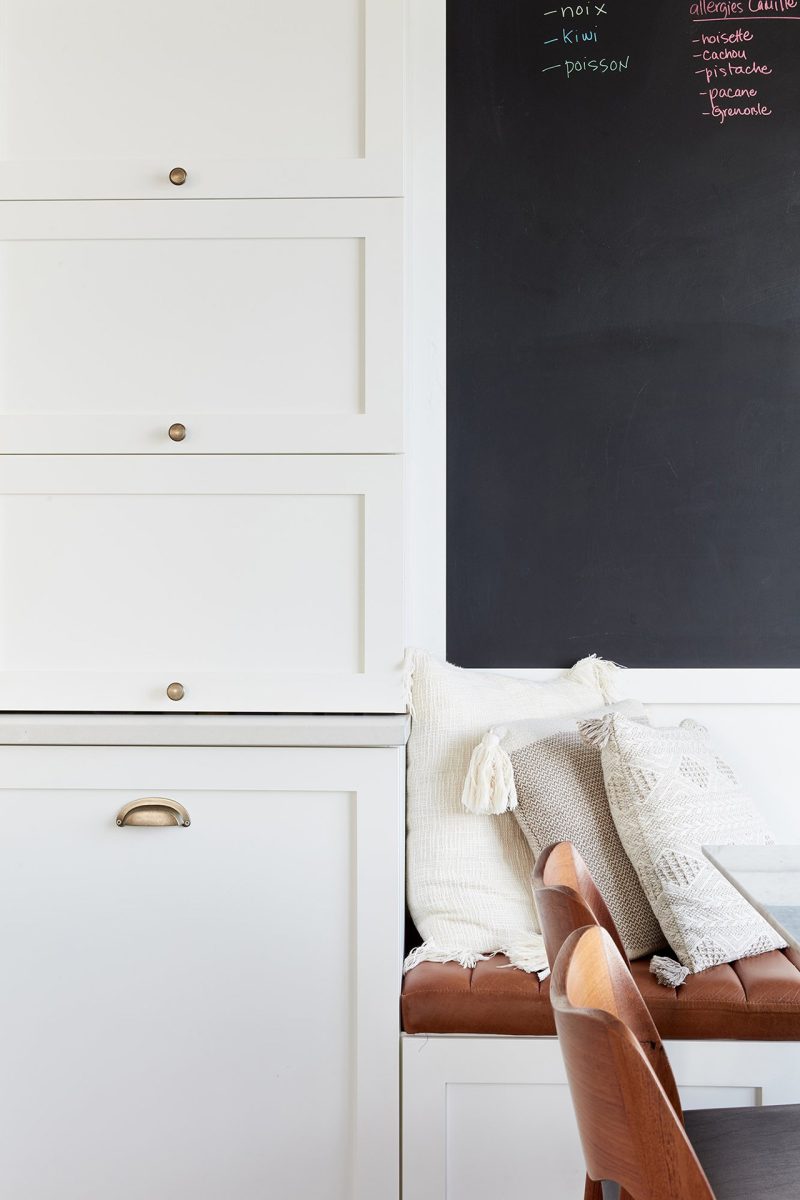 Thinking more than one day ahead
Jean-Claude is one of those people who likes to take the time to assess the quality and durability of a product before purchasing it.
"I tend to go for products that last longer, rather than simply for what's in-season. My wife and I really like what is durable, both in terms of materials and look. This is true for our kitchen, but also for everything we buy."
As a father of three young children and an entrepreneur with a very active lifestyle, his kitchen serves as a place to celebrate the little joys of family life, but also as a workspace and a place to cook. It went without saying that he needed a kitchen that would make it easy to do DIY work and be a good fit when experiencing back pain or during periods of low energy. That's why going for this bright kitchen designed and manufactured to stand the test of time was a perfect choice.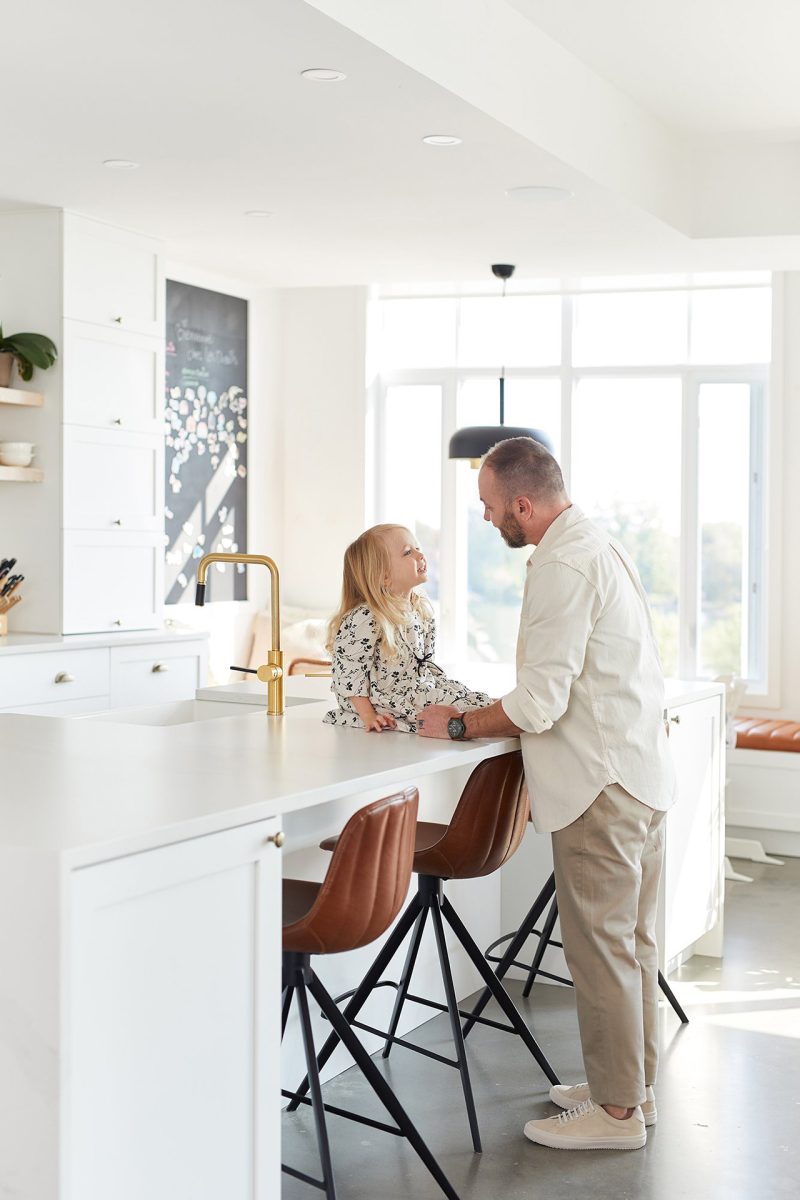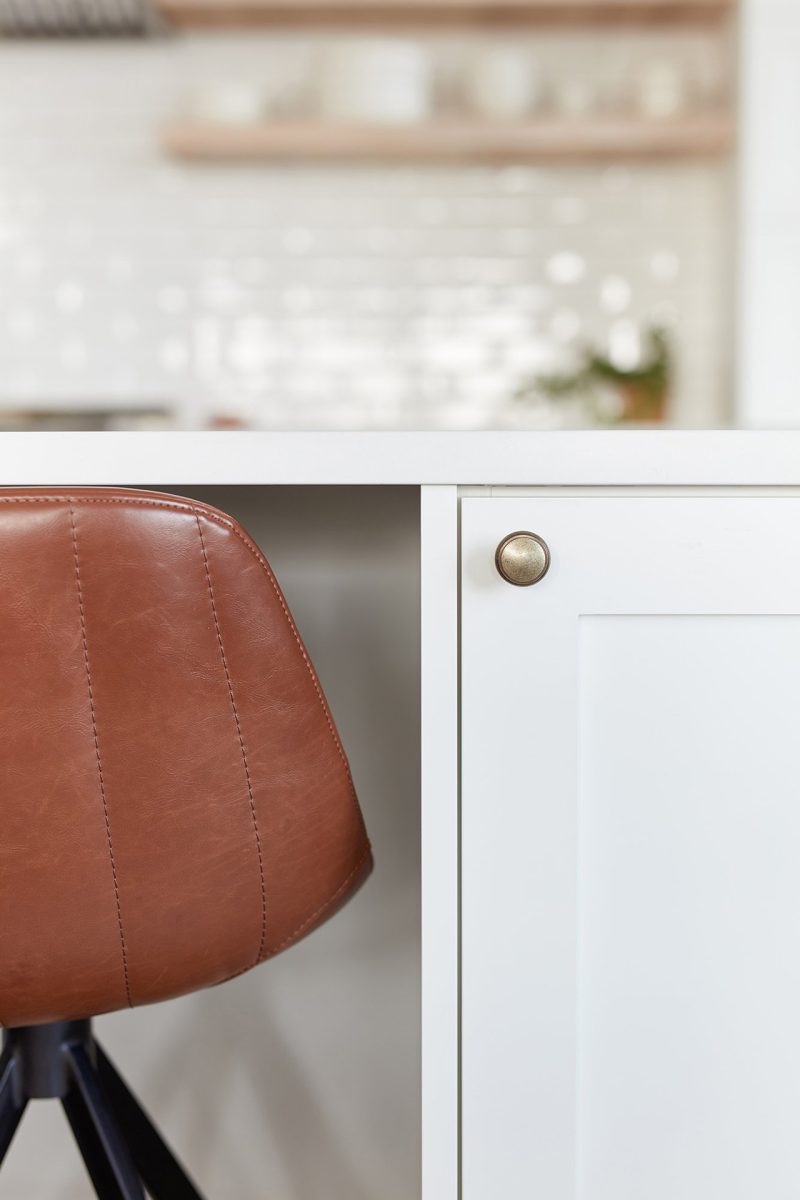 The family rallying point
For the past two years, this kitchen has been a rallying point for Jean-Claude, Dominik, Camille, Noah, and Marion. Every day, the family gathers to share various meals in the dinette area, which borders the kitchen. The breathtaking waterfront view from this corner of the condo allows Jean-Claude and his loved ones to get away from the daily grind and fully enjoy the moments they spend there. On weekends, they meet there to have fun, draw, and laugh out loud.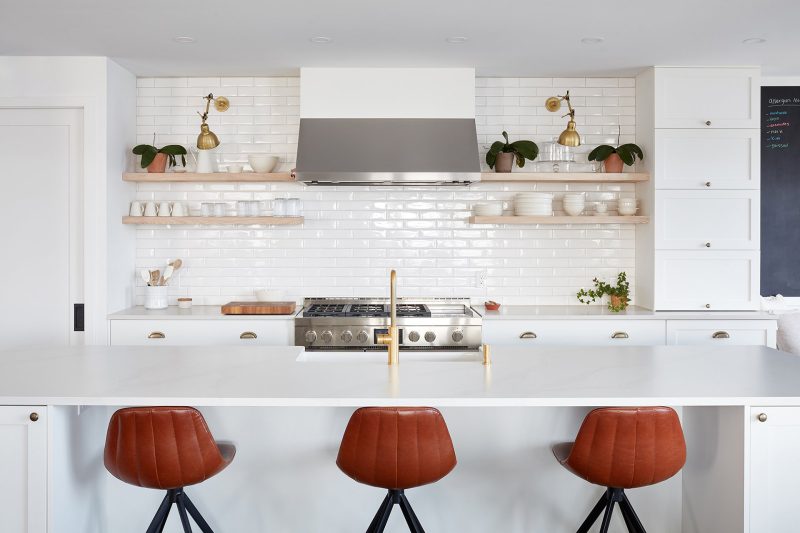 The family is set on enjoying this waterfront view to the max, seeing as they are currently building a house, not too far from the condo, where the children can have an outdoor space to play and enjoy fresh air. The beautiful condo, home to Jean-Claude and Dominik since 2018, is currently on the market, meaning another family will soon be able to gather around the large island, which serves as the kitchen's centrepiece. Jean-Claude hopes that the next owners will also create lasting memories there.
"The next owners will be lucky to have this kitchen, which has been designed to last. Hopefully this new family will find as much happiness there as we did."
This kitchen isn't just a timeless room, it's a space to be passed down from one family to another, a place where heart-warming stories are made. And until the condo is sold, Jean-Claude and his family will continue to spend most of their time there, celebrating all of life's moments, however big or small they may be.