Lifestyle
Inside Sarah-Jeanne Labrosse's kitchen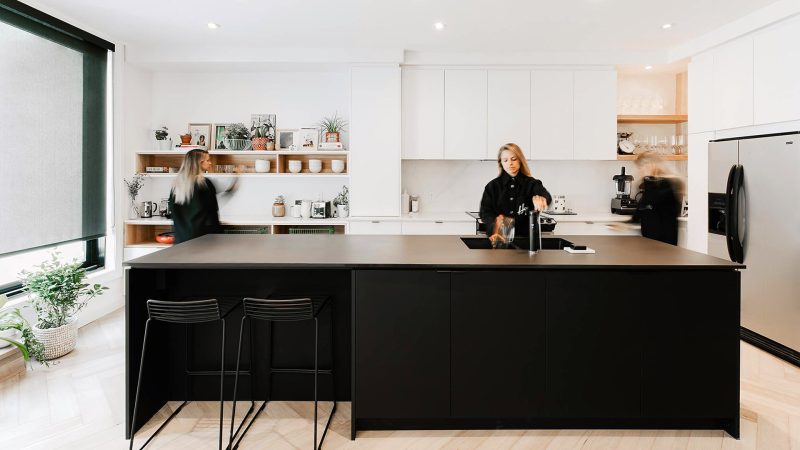 Sarah-Jeanne Labrosse's passion for renovation has been around for quite some time. If you've watched her docu-reality show Passion poussière, it's probably one of the first things you noticed. In the middle of the busy work site, you could see her wonderful kitchen covered in a layer of dust, patiently waiting for the new living spaces of the century-old house to catch up. Julie Lévesque, a Miralis kitchen design expert, reveals the creative process behind this European-inspired contemporary kitchen.
Creating a kitchen to call her own
A passion for dust also means a love of design and the ability to marvel at the beauty of a living space. Sarah-Jeanne draws her creative energy from human emotions and interactions, a perfect mix between energy, authenticity, and sensitivity. She's an artist at heart, and loves paying particular attention to the little details around her, which often make all the difference.
"When I asked Sarah-Jeanne what would turn her space into a dream kitchen, she immediately replied: a white sink!" - Julie Lévesque, kitchen design expert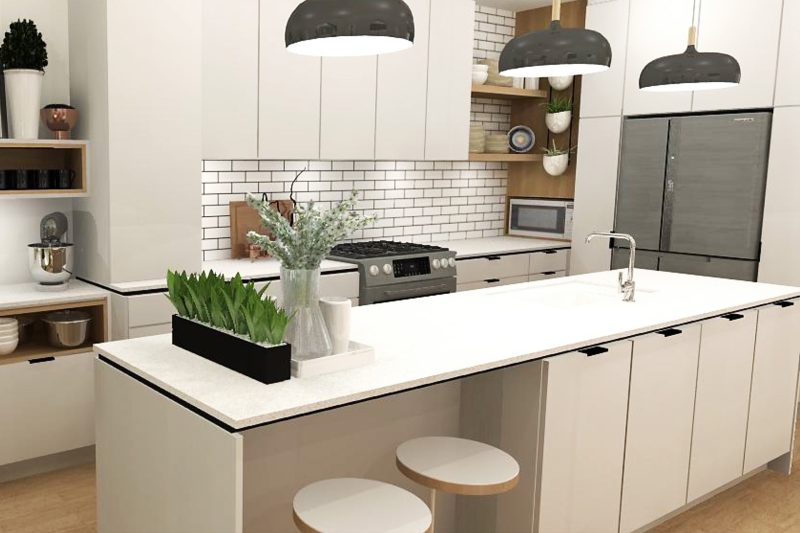 Yet it's an all-black island and sink that create an emphatic contrast by adding character and depth to her kitchen. The idea of a white sink spoke to a desire to include white in the overall design and have a space that was bathed in light. The blend of natural blond wood, white, and black evokes a sense of timelessness in a simple and authentic environment.
A beautiful kitchen, even when it's a mess
"Sarah-Jeanne cooks a lot and likes hosting, so she needed a big space that gives her creativity room to breathe. We practically doubled her kitchen space, giving her twice as much room for storage, cooking, and fun!" - Julie Lévesque, Kitchen Design Expert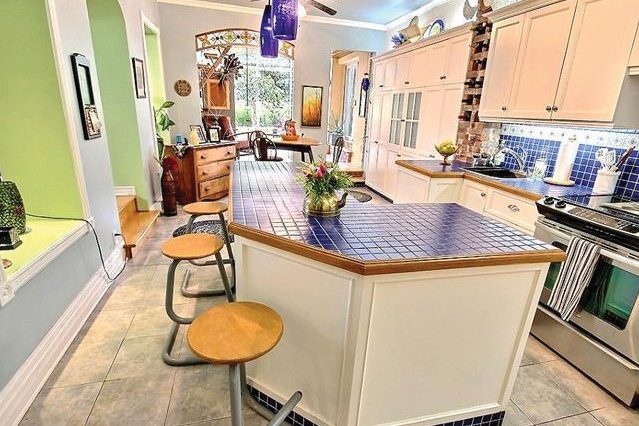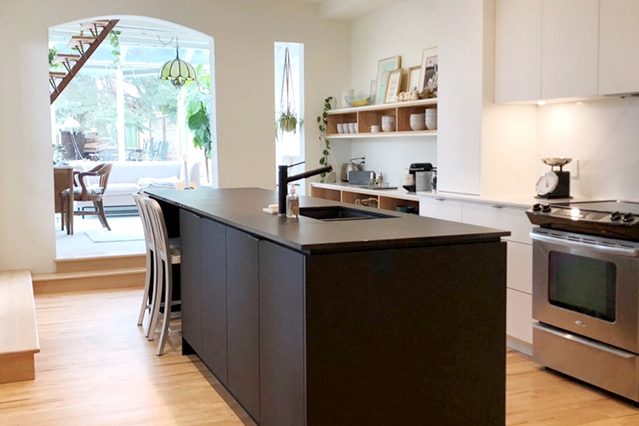 For Julie, it was clear the top priority was a minimal and spare decor, which could accommodate the daily hustle and bustle, and set the stage for happy moments and memories. The cherry on top? The coffee corner that adds versatility to the space, and provides the perfect spot to display small works of art and beautiful coffee cups.
Going with local and durable materials
"Buying local was a big priority for Sarah-Jeanne, and it was an integral part of the choice of materials and accessories." - Julie Lévesque, kitchen design expert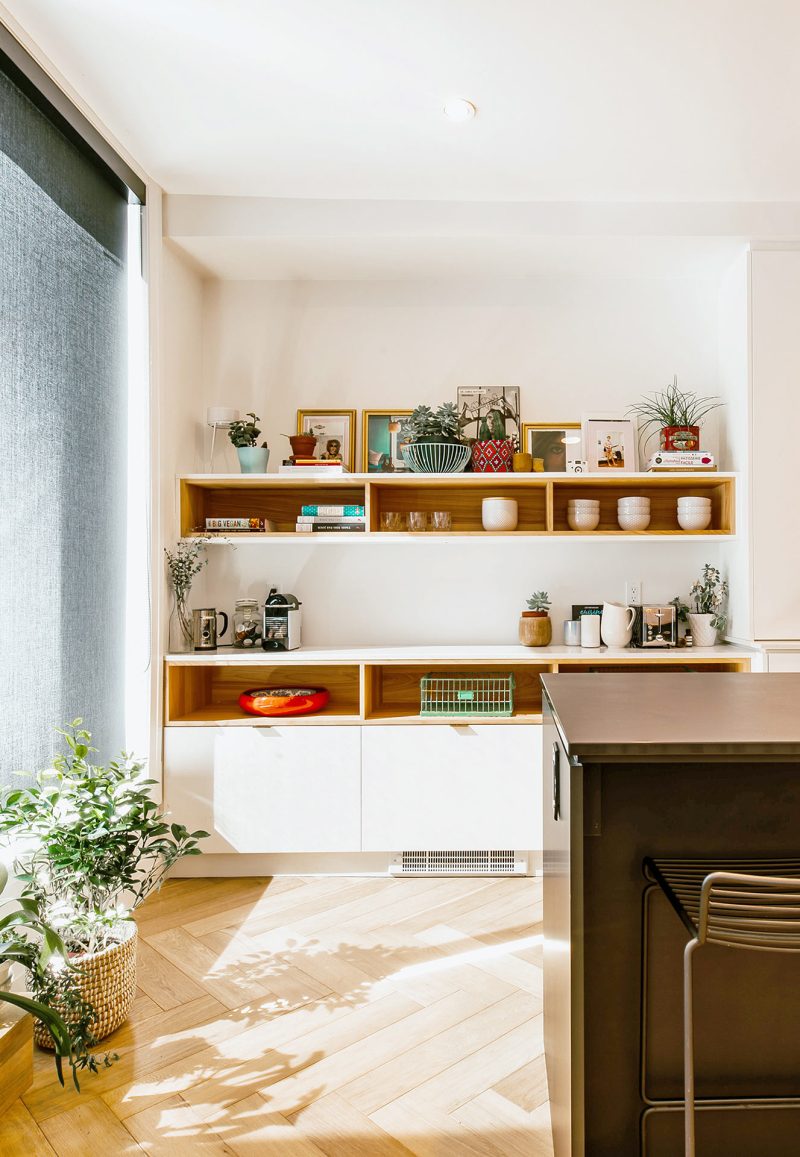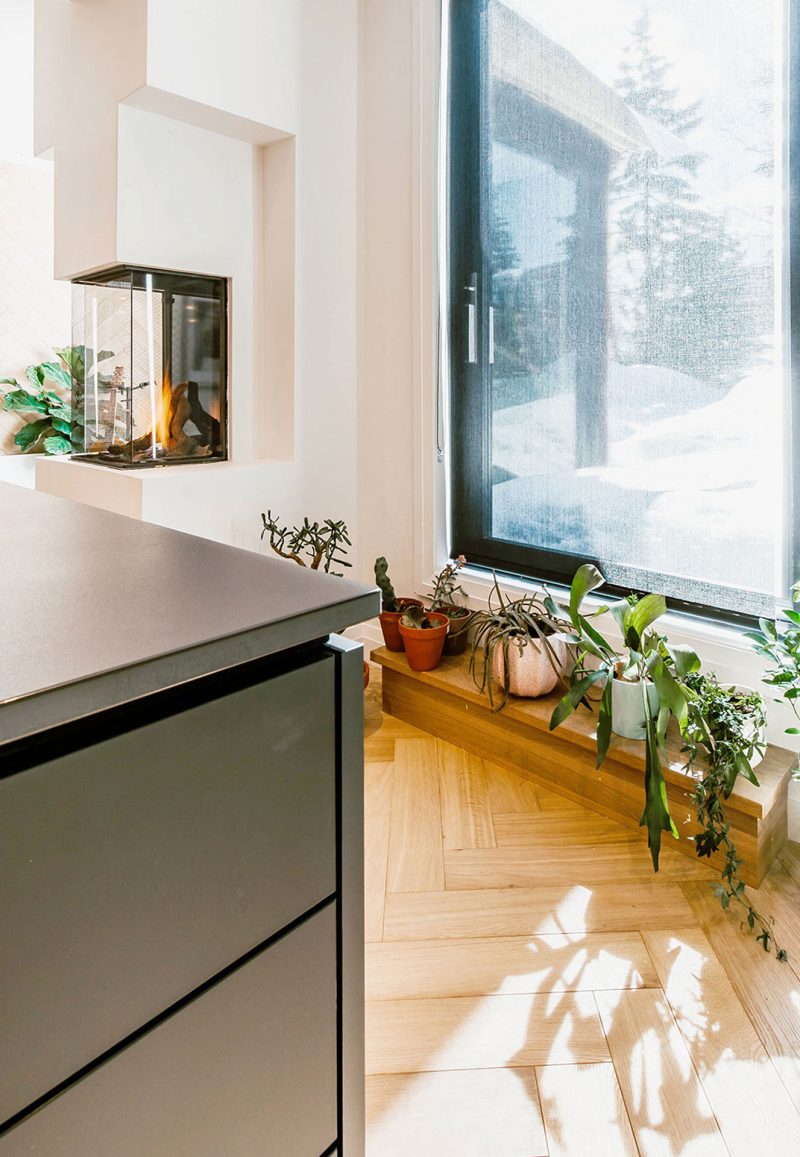 Made entirely in Rimouski, the cabinets in her kitchen are coated with Fenix, a cutting-edge surface engineered for extreme durability. On top of being resistant to scratches and impacts, this coating has anti-stain properties, and its mat finish is smooth to the touch. Its white lace color is present throughout the kitchen's L configuration, and the black satin color enshrouds the island. A veneer of natural grey elm, a lively two-toned blond wood, completes the open cabinet cladding.
The handles feature a cat's tongue design, a discreet little tab that preserves the minimal look. The kitchen backsplash is made of quartz, and the black sink, an unexpected favorite, is made of granite. The vast kitchen island sports a porcelain counter, an ultra-compact and highly resistant surface.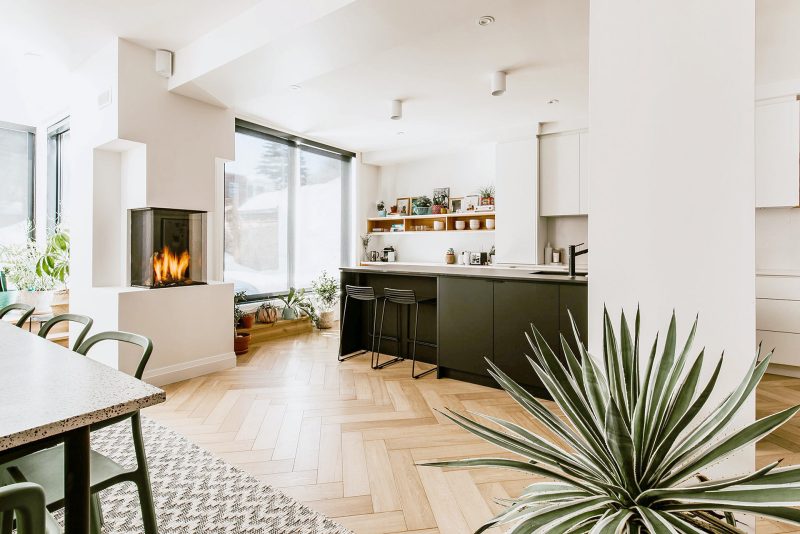 A kitchen that ages beautifully
"I just love walking around my kitchen and admiring how beautiful it is. And also that everything has a rightful place that makes sense. I'm very happy I chose durable materials, because even after a few years of wear and tear, they're still intact." - Sarah-Jeanne Labrosse
Sarah-Jeanne's kitchen, the heart of her household, set the tone for what came next: the complete reinvention of her ground floor.