Planification
4 key advantages of advanced engineering for your cabinets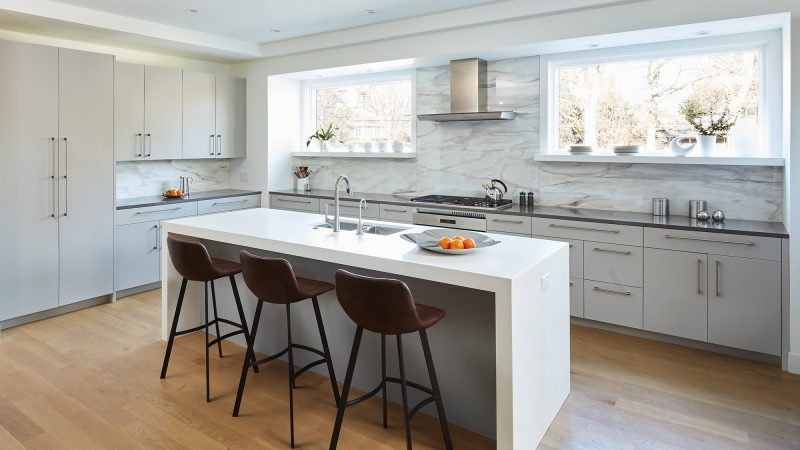 When designing your cabinets, the choice of materials will have a considerable impact on your kitchen's durability. What if advanced engineering products like FENIX were the solution to making furniture that will enhance your living space? Discover the 4 advantages that come with choosing this innovative surface!
What is advanced engineering?

Engineering refers to the group of processes required to design a product. This term, pointing to the research and science behind something's creation, is particularly appropriate when speaking of advanced engineering.
FENIX, one of the highest-performing materials in this category, was actually perfected by an international team of scientists and engineers, after many years of research and development. Made in a factory, it consists of sheets coated in thermosetting resins subjected to a simultaneous heat and pressure process.
The thin and rigid surface is then affixed permanently to a pressed wood board, using a high-performance glue. Once the boards are cut, the edge banding are then glued and fused to the sides of the doors to prevent them from ever coming undone.
The 4 advantages of FENIX
Increased resistance
Silky and stain-free finish
From cabinets to countertops
Repairability property
1. Increased resistance
The FENIX manufacturing process, using cutting-edge technology, grants it impressive properties with respect to durability. The surface is highly resistant to scratches, abrasion, acid substances and cleaning products.
2. Silky and stain-free finish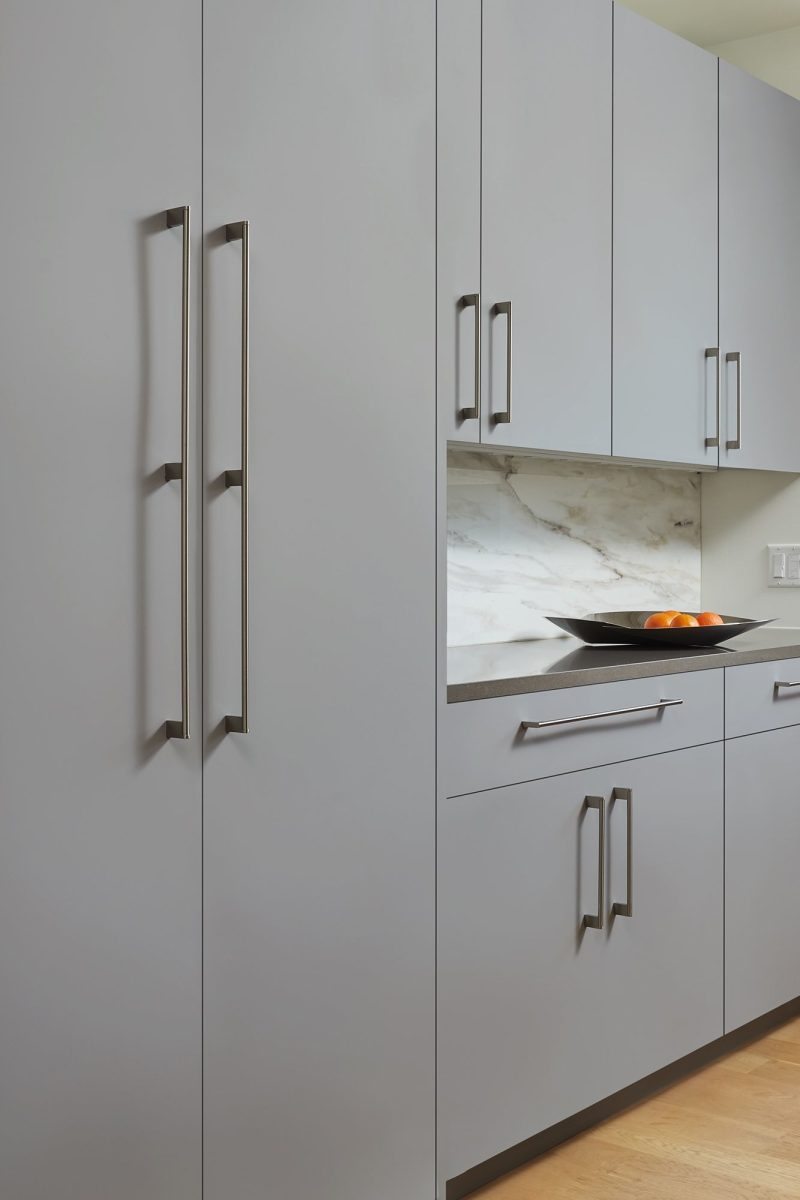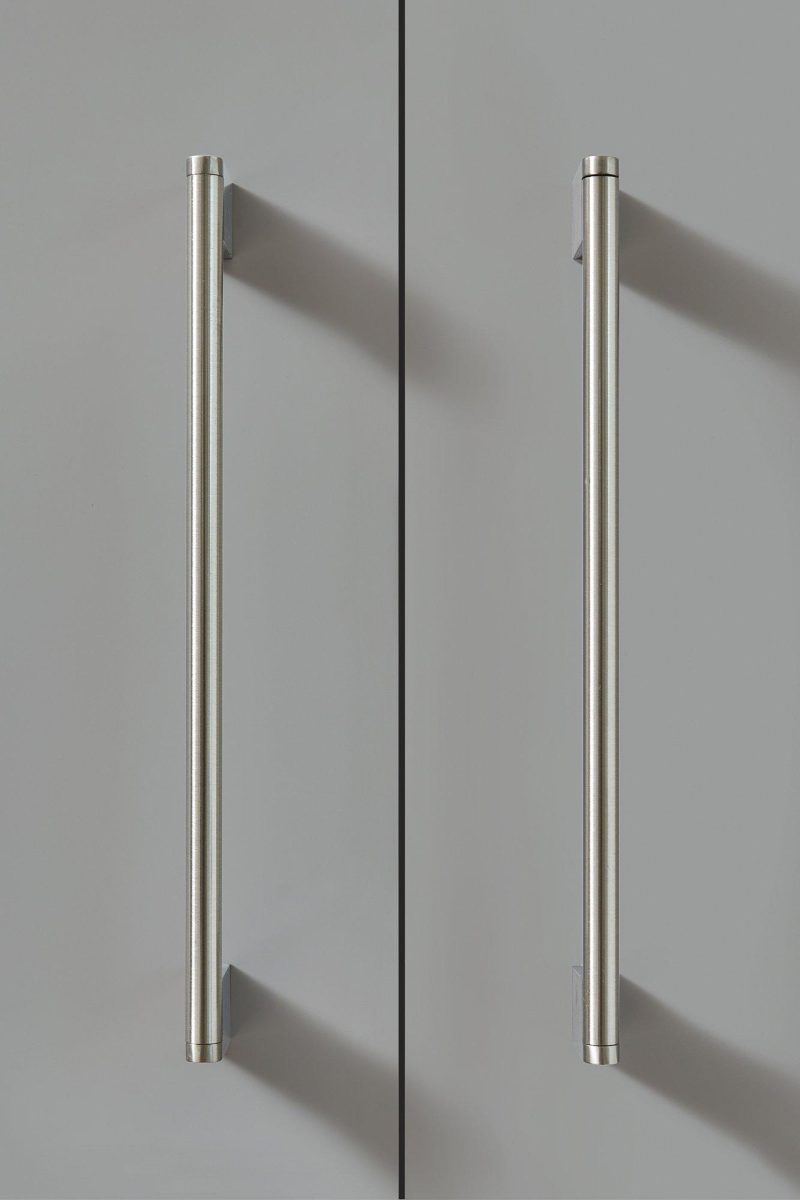 FENIX's extremely mat finish gives it makes it very pleasantly soft to the touch, and has anti-fingerprint properties. Finally, a solution for fingerprints left by your teenager going through the kitchen after eating a bunch of chips!
And actually, the FENIX surface is non-porous, which makes it easy and pleasant to clean. Your everyday basic cleaning and maintenance methods are more than enough.
3. From cabinets to countertops
Advanced engineering products, thanks to their increased resistance, can be used not only as a cabinet surface, but also as a countertop. This advantage opens your design to a world of possibilities and lets you create uniformity between the horizontal and vertical planes of your kitchen. Now that's an interesting approach to add depth and consistency to your space!
4. Repairability property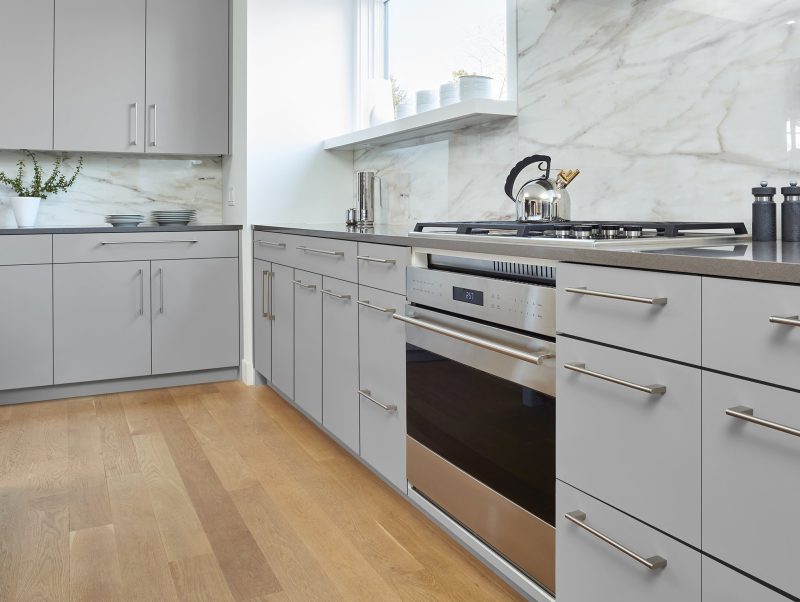 The icing on the cake? It's possible to fix the scratched surface of a FENIX cabinet or countertop thanks to a thermal treatment. Superficial micro-scratches can be erased using heat and the surface recovers its initial state. All you need is a piece of fabric and an iron!
There's no doubt about it, advanced engineering surpasses all other synthetic and natural products on the market. Its many advantages come with a slightly heftier price tag, however, which your budget will need to account for.
To find out about other options for covering your kitchen cabinets, head over here!